T101A Mustang Transmission Swap Page 2


Continue on with the T101A Transmission Swap



Link to PAGE 3 of the Differential Stand Project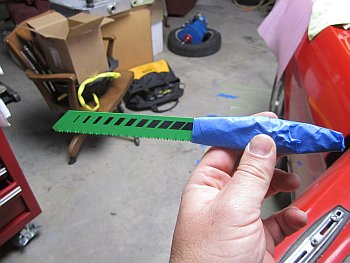 Shifter Cover - Tools

In dealing with the soft and thin metal I decided that I would simply use a home made cutter. A bit of 3M Blue tape and a reciprocating saw blade was the creation.
Forming the Opening


After cutting the slots things are beginning to take shape. Note liberal use of blue tape to keeps things from really getting gouged up by "hacky the sawman"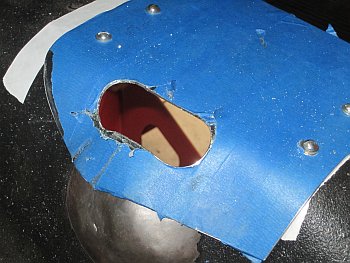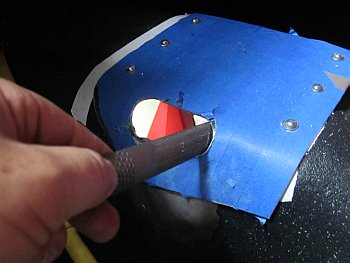 Finish off the slot


A nice oval file fit perfect to clean things up. Notice how thin the slot is? Well later on it has to be opened up a bit, which was much of the same procedure. You will have to check fitment with your specific shifter.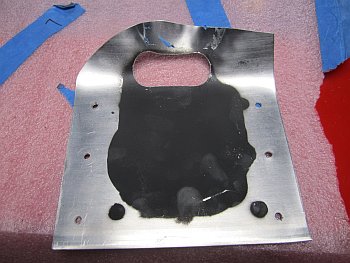 Marking Underside


Just to make sure all the fasteners are in a good spot and that the cover is where it should be I shot some paint on the underside to make sure all was well.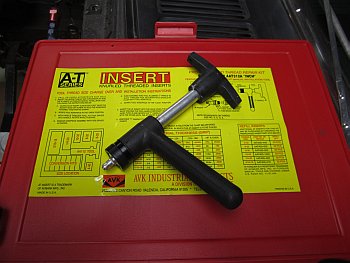 The Nutsert Tool


I chose to use the Nutsert tool (listed in Automotive Tools Page) to have blind threaded holes as the underside of the transmission tunnel is not accessable with the gearbox installed.
Nutsert Installation


You can see a few of the Nutserts being installed. The yellow covering is fire shield for the fire system which runs now out of the way and centered on the tunnel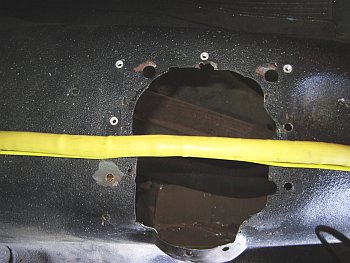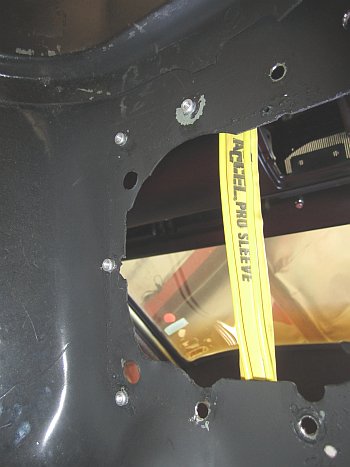 Underside of Tunnel


From underneath the transmission tunnel you can see the bottom off the Nutserts as well as some of the older holes from the last shifter cover plate. The stock Ford flange was also removed (I think it was on the top side of the tunnel)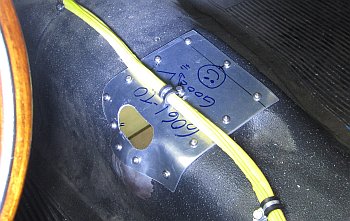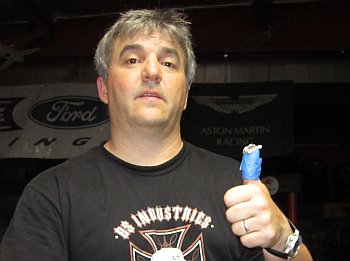 Cover Plate Looking Good


This is the almost finished plate. The cut out for the shifter had to be enlarged a bit for the 3-4 gears. Other then that the stainless button head bolts and washers are all in.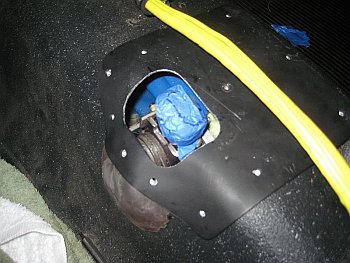 Sheet metal is SHARP


Wear gloves when working with this kind of sheet metal. I fabricated a standard Blue Tape and Paper Towel Bandage after some carnage to my thumb. Thumbs up as I'm getting close to being done.
Primered and New Opening


After enlarging the shifter opening it's ready for paint.