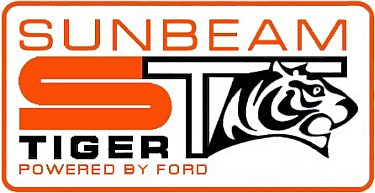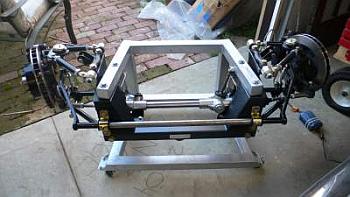 Tiger Front Suspension Upgrade

The stock Sunbeam Tiger suspension is problematic at best. Plagued with poor English design, toss in poor American design and you have the front end of a Tiger. Weak components and horrific geometry are only the start of the problems. These issues make an otherwise nice car into a driving problem. After some poking around on the web I found a fellow that solved the problem. So I laid my money down and waited for my turn to come up. Eventually I got a bump in the order and had my hot new coil over suspension in hand. It was a well made piece, many pounds lighter then the stock Tiger front end and with modern components. I had it made with Wilwood brakes, but after the fact I decided to upgrade the Dynalite calipers with 6 Piston Superlite. Check out the brake upgrade page right HERE.

The front end uses Mustang II spindles and steering rack and some commonly available suspension components that are ultimitley make this reliable, safe and easy to maintain.

Lets get this out of the way now - I DO NOT SELL OR MANUFACTURE THE TIGER FRONT END.

One interesting thing to note is that the entire front suspension and front crossmember come off with only a few bolts, and some brake lines. This alone makes the sub assembly easy to remove but also allows someone to make a bolt in replacement.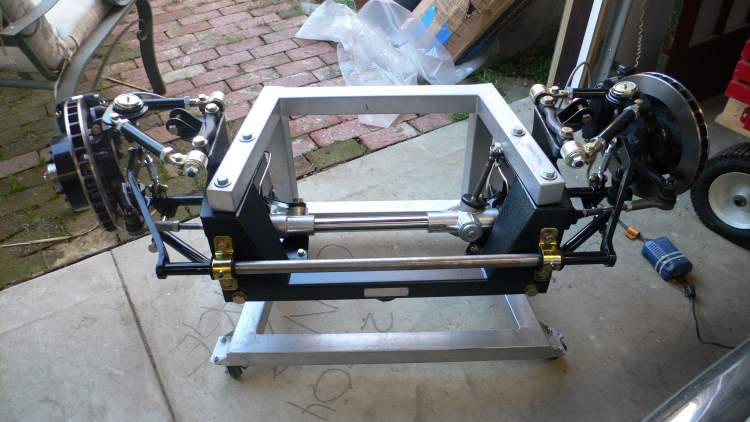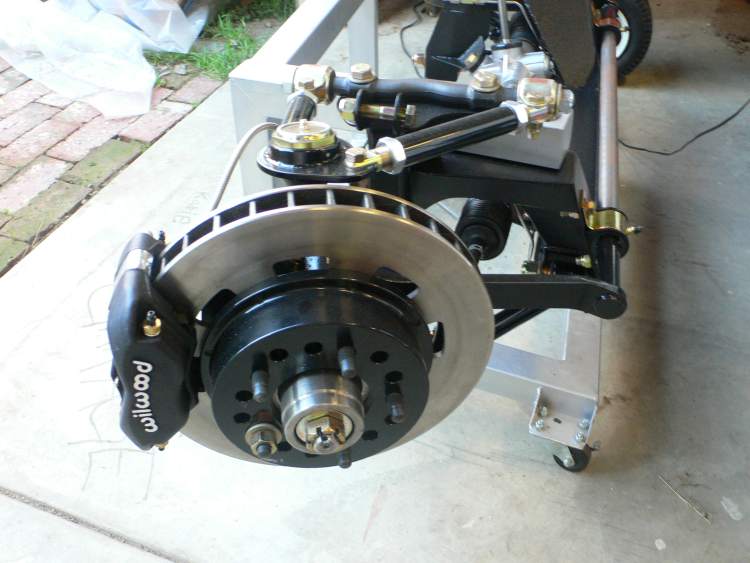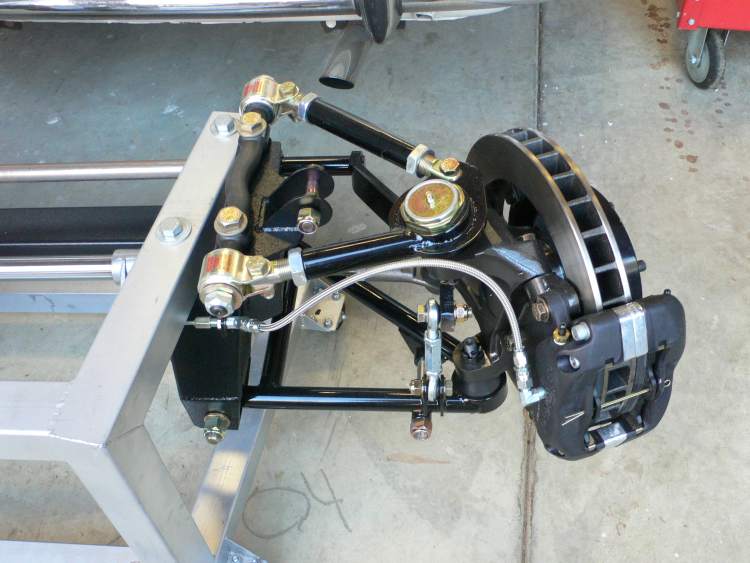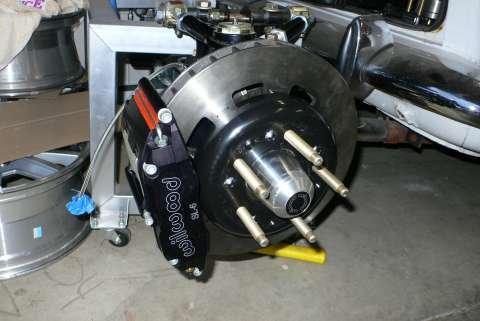 Finished Upgrade


After the brake modification the front end looks like this. Note new brake hat and LARGE Wilwood 6 piston Superlite SL6 Caliper on 1.25" wide brake rotor. Also replaced were the poor quality iron hubs with billet aluminum from Wilwood with nice long studs!

Click HERE or the picture for info on the Brake Upgrade