WypAll Wall Mount Dispenser Box


The WypAll wall mount unit ships in a flat box with a bunch of pipes rattling around in it. Nothing unusual really.
WypAll Wall Mount Towel Dispenser

This is a continuation lf the floor mount WypAll towel Floor Mount dispenser I posted back a while ago. This one is the wall mount unit. It's along the same lines of construction, pipes that fit together, a few screws and you are done. I go though the simple process to do the install on my filling up quickly garage wall.

Below are the links to Amazon where I got my goodies from. I am going to try the X60 paper towels next time as I think these may be closer to the SCOTT BLUE style you see at the auto parts stores. The L30 is pretty good, thick but a bit flimsy when using them as rags. The X80 is the opposite, they do not tear. They are like a thin rag, good feeling, a bit stiffer then the L30 style but very durable.

WypAll Floor Stand towel dispenser (about $17)
WypAll Wall Mount towel dispenser (about $17)
WypAll L30 White Paper towels L30 style 950 sheet roll (about $40)
WypAll X80 Red HD reusable paper towels 450 sheet roll (about $55)

Note that WypAll/Kimberly Clark has many different grade and style of towels, from low cost high count, to the reusable ones. Check out the selection here WypAll Rolls at Amazon, lots of options!

Follow along on this very simple DIY project to install the wall mount version of the dispenser.
Hardware Packet Included!


I was surprised to find a pack of screws and drywall anchors in the mix of things. I opted to do it a bit differently as I don't have a high confidence that these would last any length of time under high use. Still, nice a gesture and would work in a pinch.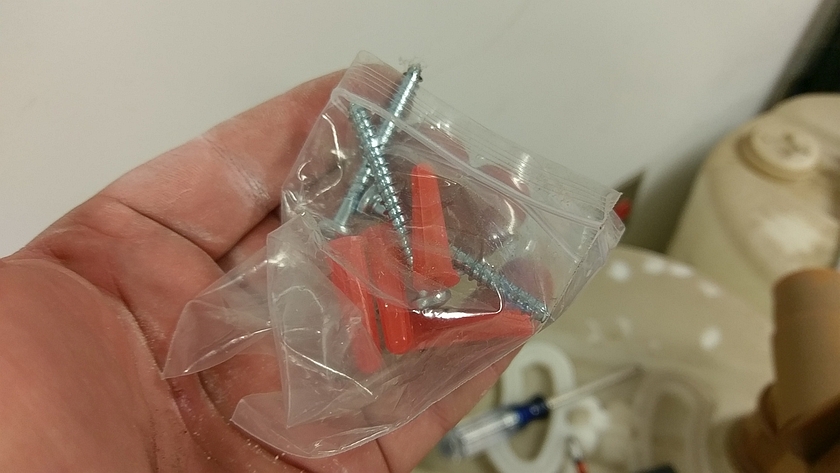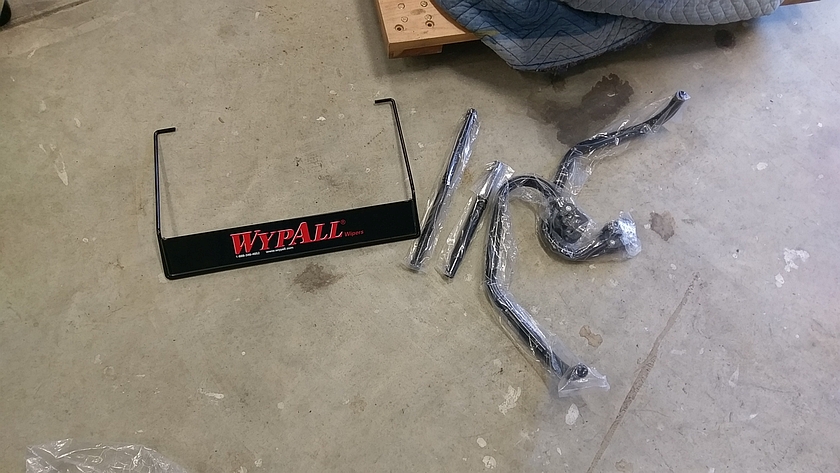 All Done!


After getting it level and secured to the wall, I tossed in the older roll of L30 WypAll's. I figured I could put the X80 WypAll's on the floor mount dispenser where I could actually get to it. Right now their is a SBF engine blocking the path to the new wall unit... go figure.

Don't forget to check out the Kimberly Clark website for details on all the different paper towel types. Like I said I'm going to try the X60 towels to see how they compare to the small roll Scott blue shop towels.


Conclusion


An easy project for your garage wall. Not very expensive < $20 for the dispenser and maybe $50 for a roll of towels that will last a $hit long time... unless you are a slob like me.

Have at it and get your project done!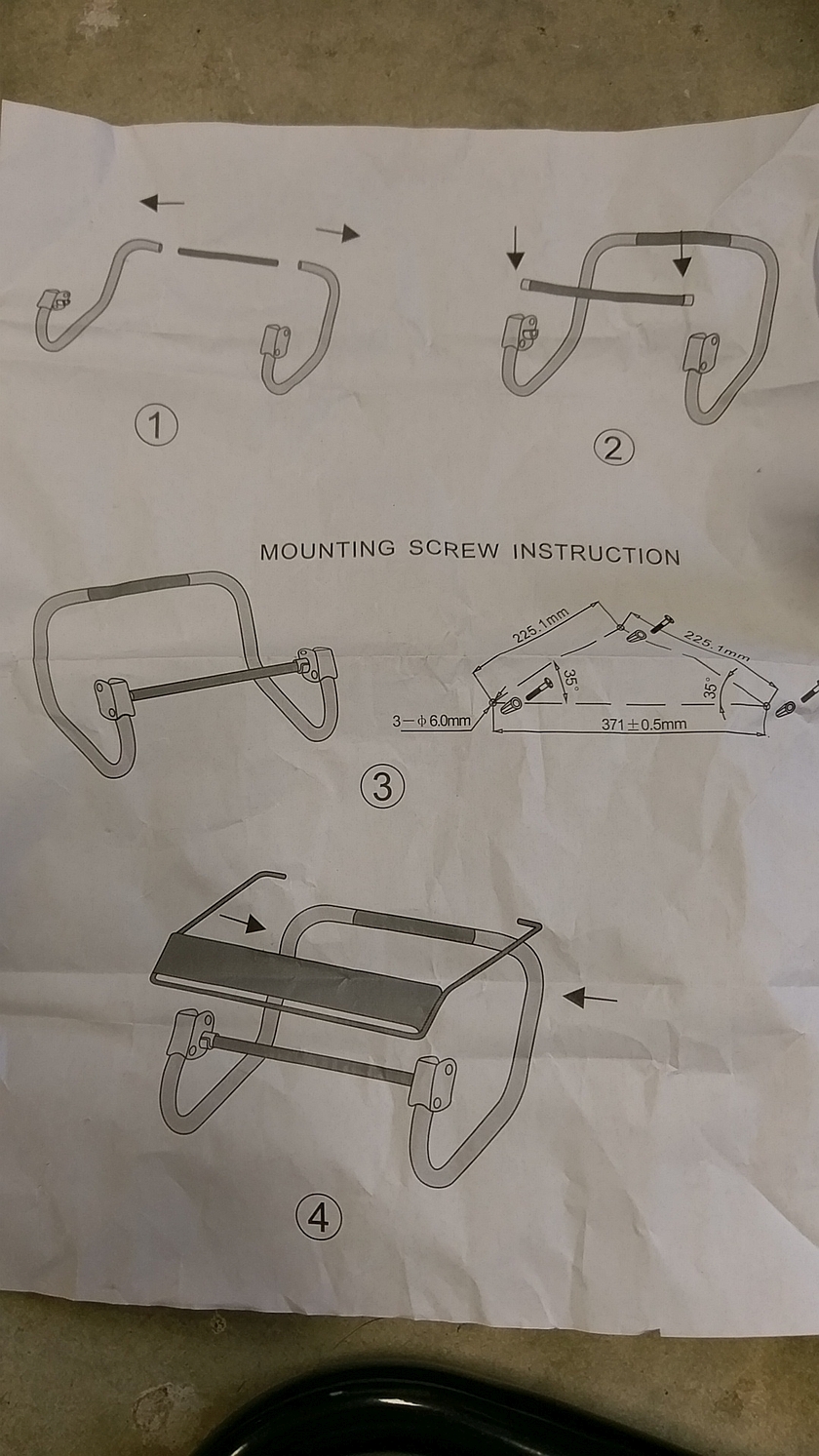 Included Assembly Instructions


The thoughtful people at Kimberly Clark also tossed in an instruction sheet for those that might need some extra help. It's really pretty obvious, but can't hurt.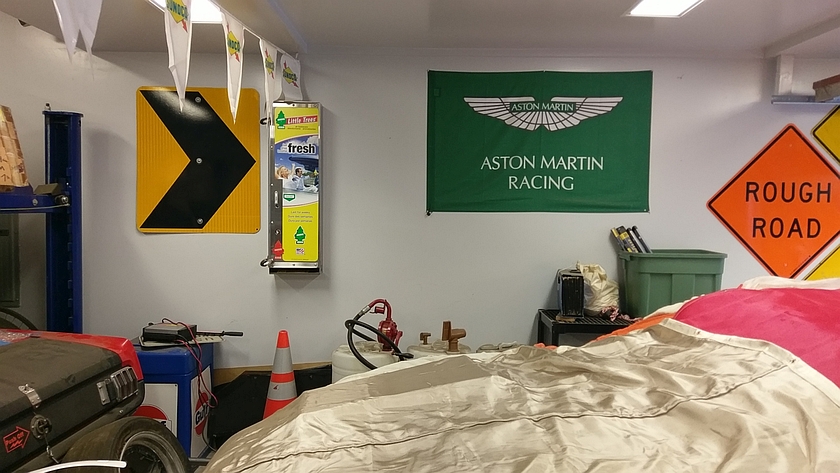 Parts Dumped on the Floor


Dumped the parts, and pretty simple looking. Was nice they actually protected the parts with plastic.
Finding Wall Space


Admittedly my large garage has a lot of the wall space used up with old street signs, air freshener vending, and the like. I'm going to have to squeeze it in over the race gas tanks but between the Aston Martin flag.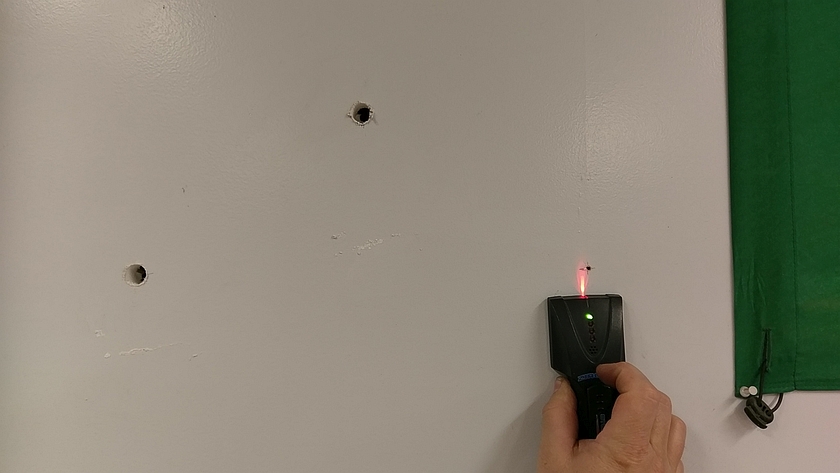 Mounting Holes


I got lucky and where I was looking to mount the dispenser I could catch a wood stud. The rest of the holes I decided to use large toggle bolts. I had marked them all using the dispenser as a template.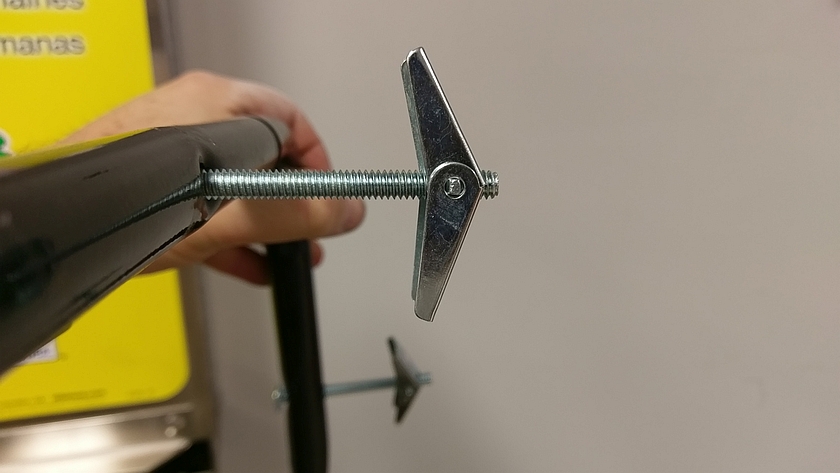 LARGE Toggle bolts


For the 2 holes that were into the drywall (or sheet rock if you please). I used 1/4" thread toggle bolts. The holes in the dispenser needed to be cleaned out a bit to make them fit. The drywall in the garage is 3/4" thick so a nice long bolt was used.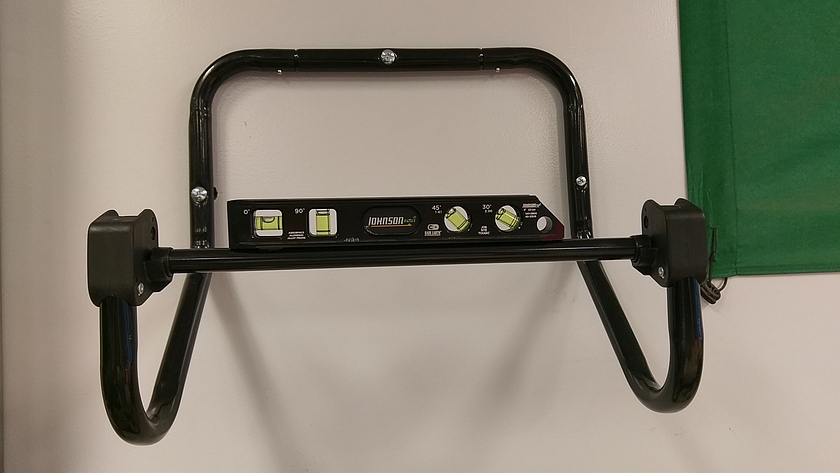 Leveling the mess up


After getting the wood screw started and almost tight I tossed a magnet level on the dispenser bar. Then got it level and tightened up the toggle bolt screws to lock it down. My dispenser was tweaked a bit so best to level the bar that holds the roll so it looks OK. You can also easily tweak the arms if needed to get it level as the metal is not super thick.