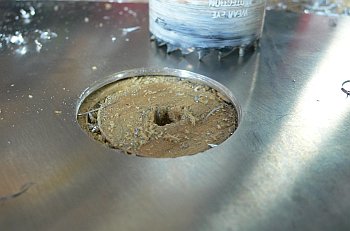 Blair Holecutter Tool Review

Just got the kit from AMAZON and using it now! This is another very well made tool from Blair. More similar to a regular hole saw kit, but still more precision and cleaner cutting!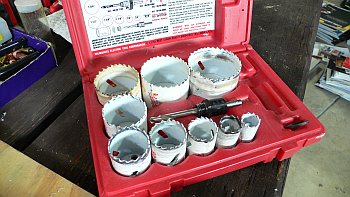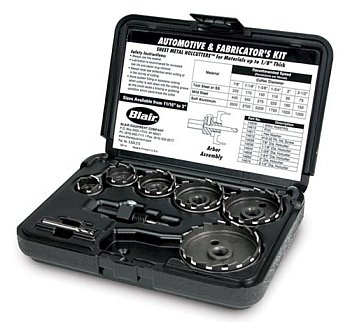 Blair Holecutter Kits


The Blair 'Holecutter' is a similar style to the Blair Rotabroach cutter. It is only different in that the entire body of the tool is not a cutter, Look at the Rotabroach HERE to see. This is more like a traditional hole saw but with precision cutters vs. Stamped metal teeth.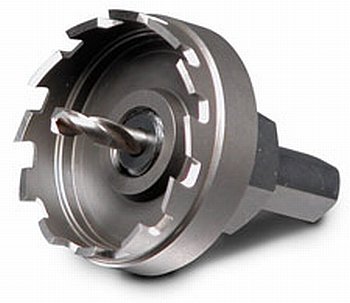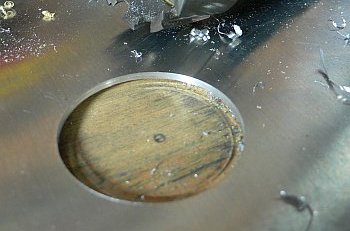 Holecutter Cut Hole


The Holecutter hole is clean and burr free. The hole is closer to the size that you intend and less cleaning will be required.
Blair Holecutter Tool


Closer view of the tool, if you like robust tools, this is one you will like. The tool is well made and solid. These work a bit different then the Rotabroach since they drill a pilot hole unlike the Rotabroach that uses a center punch for accurate boring.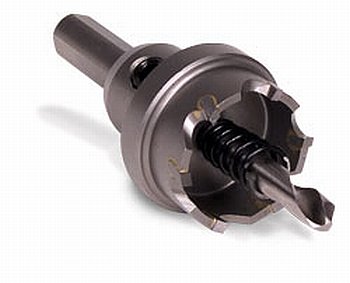 Holecutter Carbide


They are also available in Carbide for longer life. The Automotive Fabricator's Kit comes with the standard Blair Holecutter's. Carbides are more money and available individually.
Milwaukee Hole Saw Kit


This is a comparible hole saw kit. While I will usually grab the Blair Rotabroach kit, their are times when you will still need this type of tool, mainly for wood or other non-metals these work well as well as very deep holes.
Hole Saw Cut Hole


You can see the scraping left in the hole after the cut. The material was 1/8" Aluminum Sheet.
Blair Holecutter Tool Usage


After doing a few larger hole for an Tube Audio Amplifier project I found that the Holecutter leaves equally nice a finish as the Rotabroach. I used the tool with a Dewalt 1/2" hand drill and it was not a problem. Drill press would be even cleaner. Once thing to note about the Blair Holecutters is that they can only cut a limited depth unlike the Rotabroach and regular hole saws for that matter. Still a great precision tool with many available sizes. So add another good tool to your box with the Blair Holecutter.