Snap On MT2500 Scanner Disassembly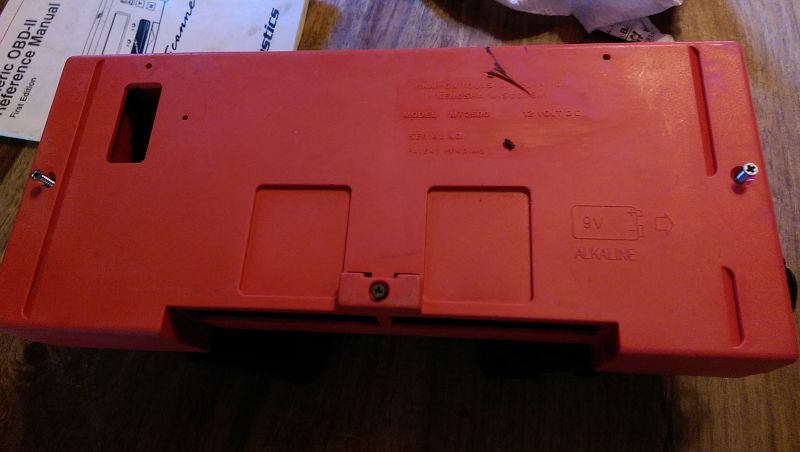 The Snap On MT2500 Open The Case


Pull the rubber sides off the MT2500, you will have the metal stand come apart with it. Pull the battery out of the case and disconnect it. Their are 3 external screws that hold the case together. You will need a small phillips head screwdriver to disassemble the case.
You can Navigate to any of the pages in this project by the BELOW drop down menu or use the NEXT or PREV links

Disconnect the Yes/No Switch


Once you have the 3 screws out of the back of the unit with the unit with the display on the top, lift the top case half apart... Slowly and tilt it open from the front of the unit. This will expose the first challenge, remove the 3 wire connector that connects to the Yes and No rubber push button switch. The cable is short so if you lift too much you could break the wire. I use a small needle nose and a small flat head screwdriver to pull it out of the socket. Try to remember the black wire is in the front as pictured. Once this is unplugged from the circuit board move on the the next connector.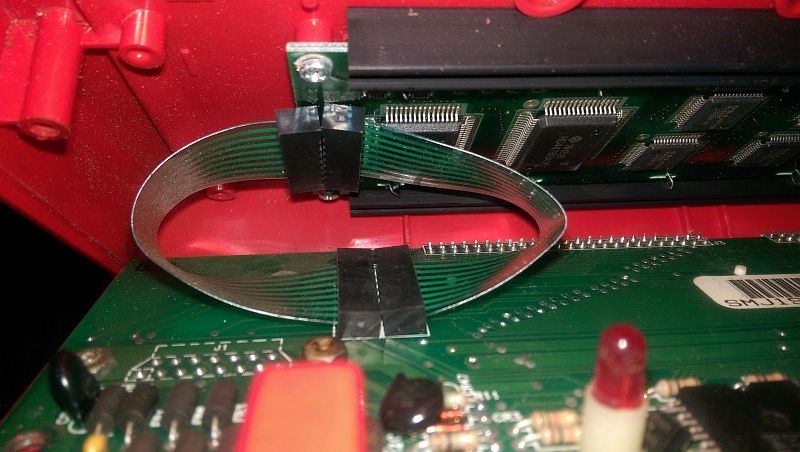 Disconnect the Display


After you disconnect the Yes/No switch you can tilt the case even more. You can see the flat cable connections to the display board. These come out with a solid tug. You need to pull both cables out (just one end of each). The trick is to grab it all the way across the cable and pull it out. Putting it back it is a bit of a pain but just remember how it looks. Once this pair of cables is unplugged, you can take the cases totally apart from eachother.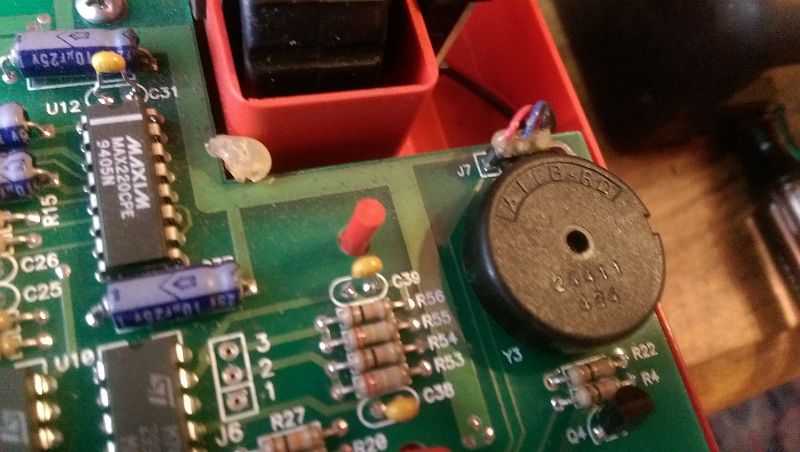 Rotary Wheel Disconnect


Now you have some room. You can see the wires connection from the rotary encoder to the circuit board. Using a small screwdriver and a needle nose pliers remove the connector. Both this connector and the Yes/No switch were very solid in the socket and careful prying (not to damage the circuit board) with the screw driver and pliers did the trick. At this point you the circuit board should be free of connections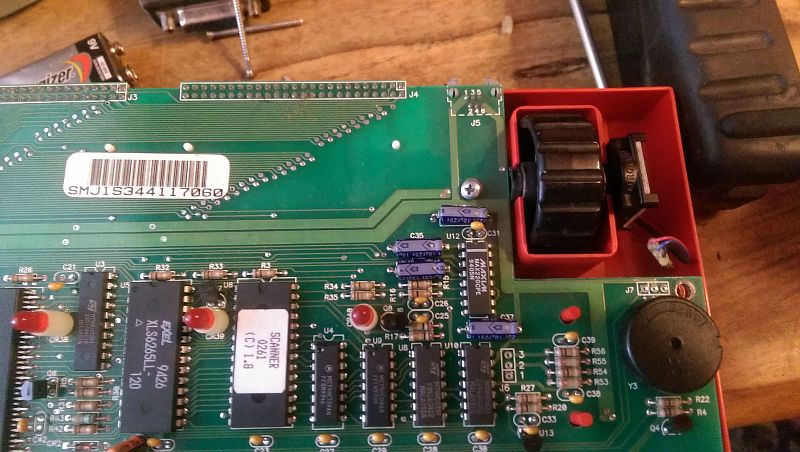 Main Circuit Board


Here is a shot of the right half of the main circuit board. You can see various components, upper right is the thumb wheel with the rotary encoder to the right of it, below that is a small speaker (round black), various integrated circuits, the PROM with the (c) 1.8 is the firmware version. One thing to remember don't touch the circuits if possible static electricity can ruin this in short order. Don't be scared, but be careful!

Note: REMOVE the single phillips head screw in that is right besides the Thumb wheel. This is the only screw that hold down this PCB.